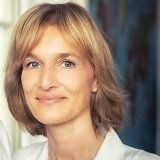 Our group studies the molecular mechanisms of protective immunity against (re-) emerging viruses with a special emphasis on virus-specific antibodies and T cell responses that play a well-established role in both viral clearance and secondary prevention of viral infections. Our activities and competencies as National Reference Center for Arboviruses offer a unique opportunity to study antiviral immunity in blood samples from patients with different flavivirus infections, including West Nile, Zika, Dengue and Tick-borne encephalitis viruses, and different disease outcomes that are associated with distinct qualities of antiviral immune responses.
Another research focus is on newly emerging viral pathogens and how protective immunity is established in an immune-naïve human population. In ongoing studies, we analyze the antigenic evolution of SARS-CoV-2 variants and discover how these viruses evade immunity conferred by COVID-19 vaccination and/or infection. We are also trying to understand how SARS-CoV-2 immunity can be established in immunosuppressed individuals who are at increased risk for SARS-CoV-2-associated morbidity and mortality due to immunologic deficits that limit prevention and treatment.
Our key aims are to understand the role of cellular and humoral immune responses in antiviral control and disease evolution and how this information can be used to improve prevention and treatment strategies.
Present and Former Group Members
David Springer MD
Michael Bauer DI
David Florian MD
Paulina Peters MD
Isabel Santonja MD
Maximilian Koblischke (PostDoc)
Margareta Mayer MSc
Felicia Spitzer (Master Student)
Julia Schwaiger (PhD Student)